WHY CHOOSING EXPERIENCED FACULTY IS CRUCIAL FOR CA EXAM SUCCESS?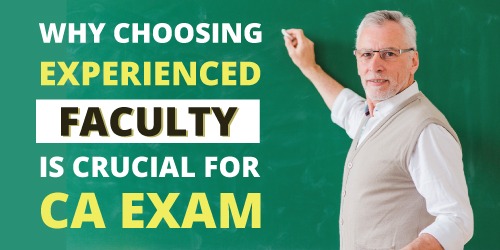 Introduction:

The Chartered Accountant (CA) course in India demands a profound understanding of various complex subjects such as accounting, auditing, taxation, and business law. Successfully passing the CA examination requires not just theoretical knowledge but also practical application. Therefore, the choice of faculty becomes critical for students aiming to excel in this challenging professional journey.

Benefits of Experienced Faculty:

In-depth knowledge of the syllabus: Experienced faculty possess comprehensive knowledge of the CA course syllabus, providing students with a strong foundation and conceptual understanding of the subject matter.

Simplified learning: With the ability to explain intricate concepts in a clear and understandable manner, experienced faculty make the learning process easier for students who may find certain topics challenging.

Real-world application: Using practical examples and illustrations, experienced faculty help students grasp the practical application of the concepts, preparing them effectively for the demands of the CA examination.

Guided support: Experienced faculty offer valuable guidance, aiding students in creating effective study plans, identifying strengths and weaknesses, and addressing any areas of difficulty.

Up-to-date knowledge: Experienced faculty stay updated with the latest changes in the CA course syllabus and examination patterns.

Quality study materials: They have access to high-quality study materials and resources, enhancing students' learning experience.

Proven success record: With a track record of guiding numerous students to success in the CA examination, experienced faculty provide a reliable path to achievement.Personalized Learning Environment:

Tailored attention: Experienced faculty provide personalized attention, recognizing that students have diverse learning paces and styles.

Interactive approach: They create an interactive learning environment, encouraging student participation and fostering effective learning through discussions and interactive sessions.

Motivation and encouragement: Experienced faculty offer motivation and support throughout the challenging CA journey, ensuring that students stay inspired and focused on their goals.

Choosing the Right Faculty:
1. Seek recommendations from peers, family, and seniors.
2. Conduct thorough online research on faculty members' backgrounds and experiences.
3. Attend demo classes to assess teaching methodologies and styles.
4. Inquire about the faculty's success rates and track record to make an informed decision.

Conclusion:

To conquer the hurdles of the CA examination and achieve professional success, the significance of experienced faculty cannot be overstated. Their profound understanding of the course material, personalized guidance, and proven success record make them invaluable assets in a student's CA journey. By making a thoughtful choice in faculty, students can pave the way for a successful career as a Chartered Accountant.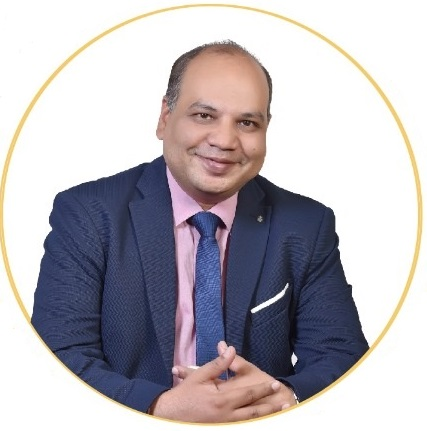 Author
CA CPA Vinod Kumar Agarwal
Founder - A.S.Foundation CA Coaching Classes, Pune
AIR 2nd, 4th & 24th in Foundation, Inter & Final respectively.
20+ Years of Rich Teaching Experience in CA Coaching
India's No#1 Faculty for FR / SFM / Accounts / FM Eco.