Best CA Coaching Classes In Pune
Chartered Accountancy (CA) is a prestigious career path that sets the gold standard in the world of finance and accounting. To embark on this journey and
achieve this esteemed qualification, students require guidance and support from the best CA coaching institutes. Pune. In this blog, we will delve into AS
Foundation, a prime CA coaching institute in Pune & India, known for its exceptional teaching and remarkable results.

AS Foundation, founded by the eminent CA Vinod Kumar Agarwal, stands as a shining example of a CA coaching institute that strives for nothing but excellence with 20+ years of teaching experience. CA Vinod Kumar Agarwal at the helm, students are in the capable hands of a tutor with a passion for teaching and a deep understanding of the subjects.
Here's what makes AS Foundation a top choice for CA Inter and CA Final subjects:

Conceptual Clarity: CA Vinod Kumar Agarwal's teaching approach is nothing short of fabulous. His classes provide students with a deep and thorough understanding of the subjects. Complex topics are simplified, making even the most challenging concepts accessible to all.

Experienced Faculty: AS Foundation is not just about one exceptional teacher; it boasts a team of seasoned faculty members, including CA Rakesh Agarwal, CA Subodh Shah, and more. These teachers bring a wealth of experience and expertise to the table, ensuring that students receive well-rounded guidance.

Subject Expertise: The institute specializes in CA Final subjects like Financial Reporting (FR) and Advanced Financial Management (AFM) and CA Inter subjects like Advanced Accounting and Financial Management (FM). This specialization allows for a more in-depth focus on these subjects, which are known to be particularly challenging.
Passion for Teaching: What sets AS Foundation apart is the genuine passion for teaching that exudes from the faculty. This passion ignites a desire to learn and excel among students. The teaching style is engaging and interactive, making learning an enjoyable experience.
Remarkable Track Record: AS Foundation's consistent track record of producing successful CA candidates speaks for itself. Many students have found the institute to be a stepping stone to their dream career in chartered accountancy.

Conclusion
In the world of CA coaching institutes in Pune, AS Foundation, under the guidance of CA Vinod Kumar Agarwal, stands tall as a beacon of excellence. The institute's dedication to providing detailed conceptual clarity, experienced faculty, and a passion for teaching sets it apart. Whether you're preparing for CA Inter or CA Final subjects, AS Foundation offers a nurturing environment that can help you excel in your examinations.
When choosing a CA coaching institute, it's crucial to consider the expertise, passion, and track record of the faculty. AS Foundation checks all these boxes and more, making it a top choice for CA aspirants in Pune & India. As you embark on your journey toward becoming a chartered accountant, let AS Foundation be your guiding light to success.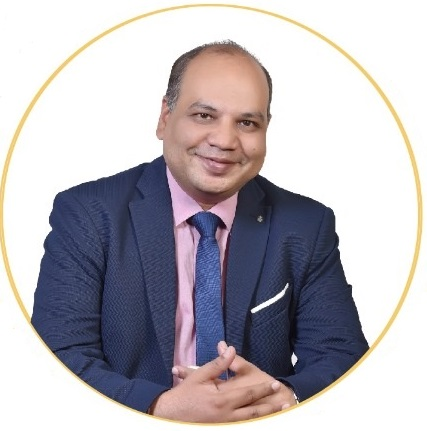 Author
CA CPA Vinod Kumar Agarwal
Founder - A.S.Foundation CA Coaching Classes, Pune
AIR 2nd, 4th & 24th in Foundation, Inter & Final respectively.
20+ Years of Rich Teaching Experience in CA Coaching
India's No#1 Faculty for FR / SFM / Accounts / FM Eco.